A popular way of looking at the effort that someone with a chronic illness must expend to get through the day is Spoon Theory. It came about when the author, who has lupus, was in a restaurant trying to illustrate to her friends how she must ration her efforts to avoid exhaustion. She gathered spoons from nearby tables, gave them to her friend, and asked her to list the activities for a typical day. As her friend recited the activities she would have a spoon taken from her. Once those spoons were used up, any further effort that day would be nearly impossible.
This metaphor for expending limited resources has become very popular in communities for those with such chronic illnesses; some even refer to themselves as "spoonies". I've also heard Spoon Theory applied to introverts, who can be in social situations for a much shorter time than others. I am an introvert, and I guess I could never quite feel that Spoon Theory was an accurate description of what my exhaustion felt like. I'm also a bit too literal at times, so the concept of somehow your spoons getting replenished didn't seem realistic – is there some spoon delivery service? Spoons also don't lend themselves to division: how would you spend half a spoon? Yes, I understand that this is all a metaphor, but effective metaphors should have clear connections to the reality they are describing. For it wasn't just the simple passing of time that recharged me; it was how that time was spent made a huge difference in how quickly I could handle more activity among others.
One day I was hanging up a towel after a shower, and I thought about the cycle of use for a towel. A fresh towel can dry off a person who has just bathed, but there is a limited capacity any towel has for this. Once it has absorbed enough water, it can't absorb any more. So after drying the person, the towel has to dry itself out. And it isn't just the passing of time that is needed, but also proper placement of the towel. Leaving the towel balled up on the floor would require a very long time for the towel to fully dry; it would probably get mildewed first! But if you were to hang it up so that air is able to circulate around it, it will be dry much more quickly. And if you hung it on a clothesline outside in the sun on a breezy day, it would be dry in no time at all!
Towels also come in different sizes and materials, both of which affect its capacity to absorb water. The drying task that the towel is used for also affects its usefulness: drying a hand here and there would never saturate it, but being wrapped around someone stepping out of a pool soaking wet would test its limits.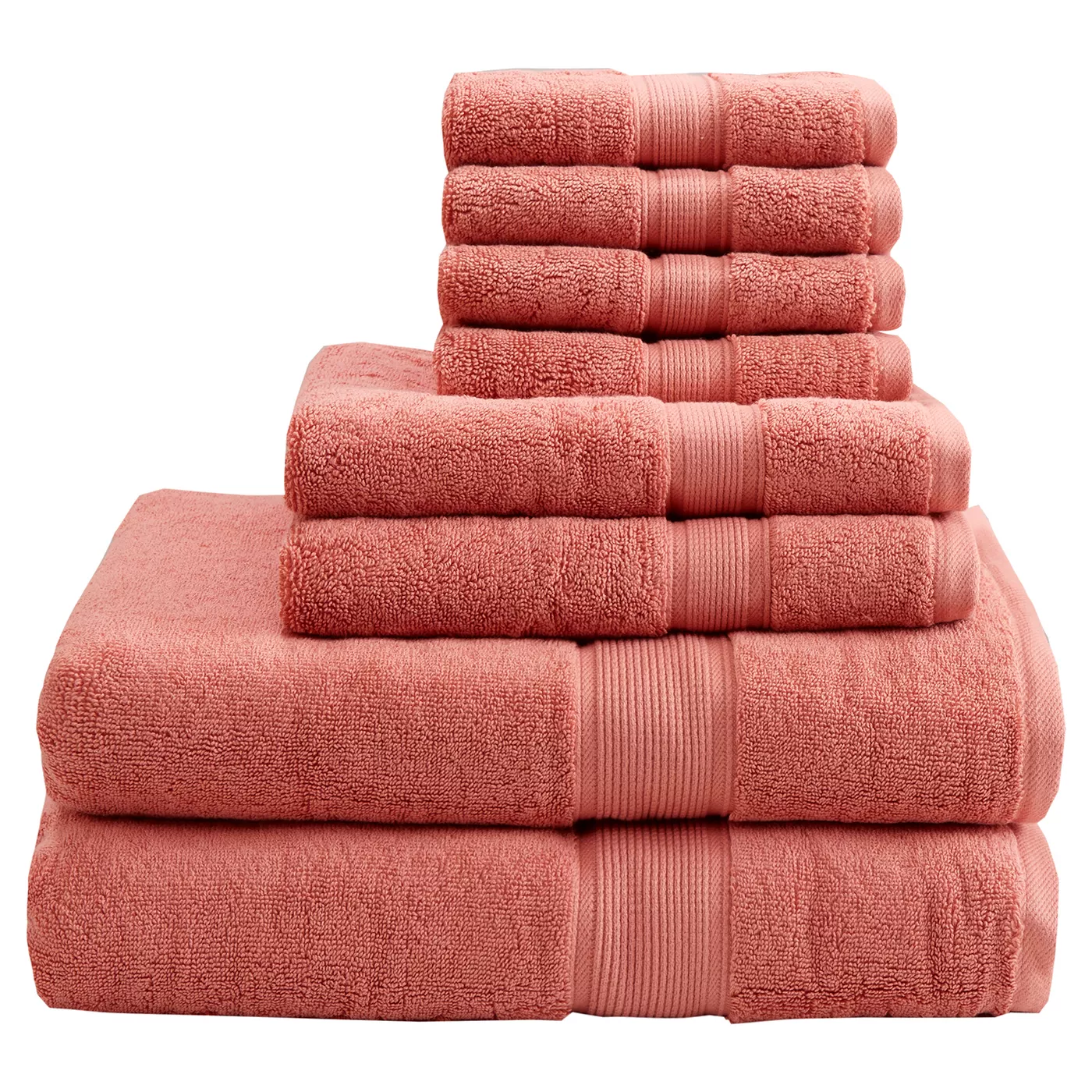 Introverts are like smaller towels that more quickly reach their limit absorbing social interactions. My experience attending tech conferences seems to mirror the cycle of towels. If I'm listening to sessions, with only occasional interactions, I can go all day. If I'm involved in lots of discussion-type sessions, I can't go nearly as long. If I'm giving a talk, that's even more draining. And when I'm staffing a booth, where I need to be constantly talking with all sorts of people, I run out of energy much more quickly. For a towel, that would be like being held under a running faucet: it loses its ability to dry very quickly.
How I "hang myself up" also determines how quickly I recover. I can sit in a corner of the conference and work on my laptop, but it's much better if I can work in my room where there are no other people walking around. And what seems to work best for me is to go outside and walk around: the movement, the fresh air, the different visual scenery – all that helps me feel more energized. The last few years I have made it a practice that, weather permitting, I find a block of time toward the middle of the day, and go outside walking with my camera. Being a photographer, I can often get some good opportunities, no matter where the conference is held. And it seems that focusing my brain on creativity for an hour or so allows me to feel energized and able to immerse myself back into the conference events. It's like a clothesline in the sun for my towel!
So I hope that Towel Theory does as much to help people understand what the introvert experience is like as Spoon Theory has done to help illustrate the situation of people with chronic illnesses.